Like many other women, I am one ambitious girl. Being ambitious can get me in trouble. Hello overwhelm! The good news is that over the years, I've learned how to press the PAUSE button when I am overwhelmed and leverage the situation to benefit myself and others. The goal is not to get rid of the overwhelm [entirely], but to use it as a map and move ourselves forwards. In this post, I'll be sharing some awesome tips, where I'll keep it real and help you do the same, inshaAllah (Godwilling).
---
Tip #1: You are not your overwhelm. So, stop judging yourself
This one is HUGE! You will never, ever, ever thrive while experiencing overwhelm unless you treat yourself with kindness when you are at your worst. A big part of overwhelm freedom is realizing that you are not your overwhelm. You are not crazy just because you are feeling crazy.

Fill in the blanks next time you are not feeling a little over your head:
Even though I feel ___________________ right now, my overwhelm does not define me.


Tip #2: Connect with yourself
The more connected you are with yourself, the more you will be able to understand yourself when you are overwhelmed. This allows you to hit the PAUSE button required to reflect & redirect. It's very easy to get disconnected in this fast paced, digital world. Especially when juggling several roles. A good way to connect with yourself is to remember what you used to love when you were a little kid...before you became an ambitious overwhelm magnet :).

Tip #3: Pray + Remember that Allah SWT (God) is close

When we are overwhelmed, it is easy to fall to feeling alone & without support. News flash: this will not help you thrive. Remember that Allah SWT (God) is always with you, and always close.

وَاسْتَعِينُوا بِالصَّبْرِ وَالصَّلَاةِ ۚ وَإِنَّهَا لَكَبِيرَةٌ إِلَّا عَلَى الْخَاشِعِينَ
And seek help through patience and prayer, and indeed, it is difficult except for the humbly submissive [to Allah] - [Surat Al-Baqarah, Ayah 45]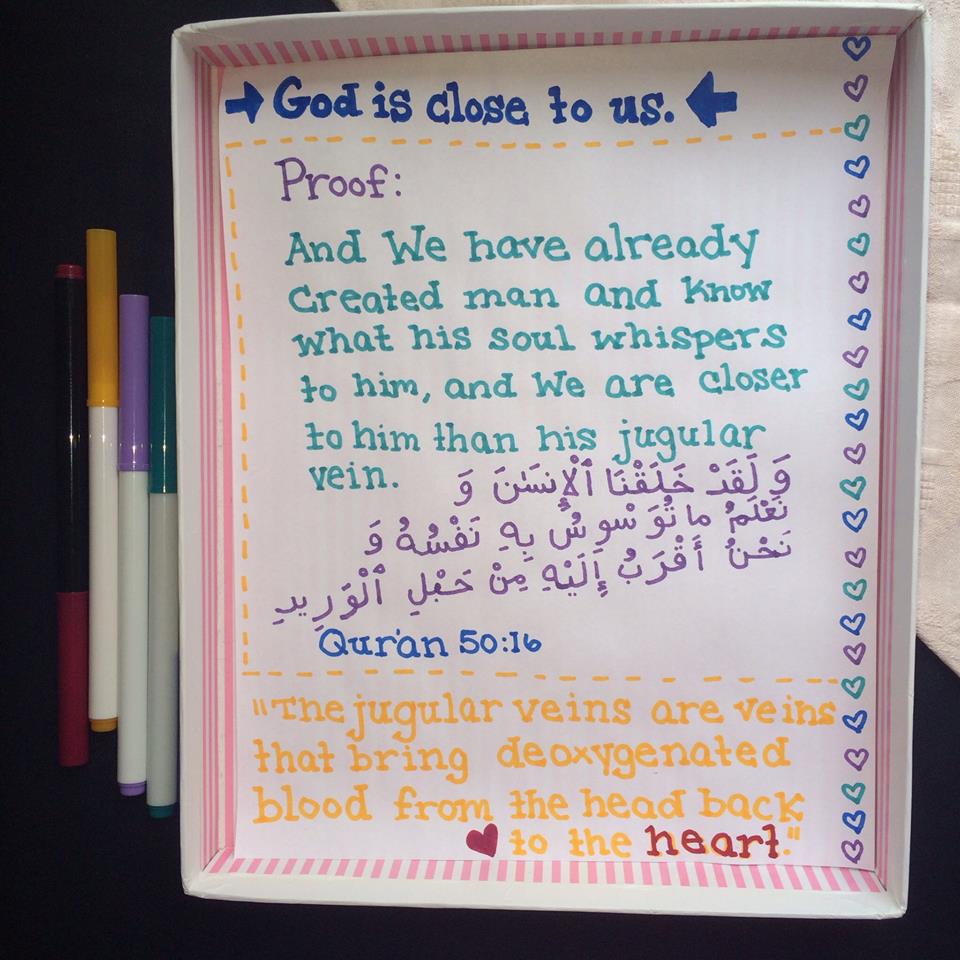 Tip #4: Trust your intuition
Allah SWT (God) created women differently than men. We feel things differently than men do. Our brains are wired differently. Allah SWT has gifted us as women with this AWESOME intuition. It's what wires us to be awesome mothers and caretakers. Don't ignore this gift! In fact, ignoring your own intuition or 'gut' feeling can often lead to overwhelm.

Tip #5: Prioritize your self-care.
This is a tough one to swallow for many of us. As women, Allah SWT has gifted us with naturally being wired to take care of other people. The mothers certainly know what I am talking about. Even if you are not a mother, you can relate to this. Although I'm not yet a mother, I have carried many responsibilities for many things in regards to my two younger sisters. As women, we tend to take care of everyone else first...and then ourselves...if we get to it. While this is very altruistic, there is a problem. This turns you into a bitter old lady.


Tip #6: Be kind to yourself.
Be kind to yourself when you're at your worst.
Be kind to yourself when you're at your best.
Be kind to yourself always.

Because here is the blunt truth:
If you can't practice kindness with yourself, you can't **TRULY** be kind to any other human soul. It's just not possible.

If you can't be kind to yourself, you can't truly be kind to:
♥ your daughter ♥ your son ♥ your mother ♥ your father ♥ your extended family ♥ your husband ♥ your fiance ♥ your best friend ♥ etc...etc..etc..you get what I mean.

This is not about being selfish or vain. This is about realizing that if the glue that holds things together (you) is falling apart, everyone else ultimately falls apart, too.

Tip # 7: You are 100% responsible for your overwhelm.
No one can make you feel anything without your permission. If you fail to accept this fact, you will never leverage your overwhelm.

I've had women tell me that when their overwhelm is out of control, they fall into 'victim' mode. That's the first step: consciousness of what you are doing. To stop being a victim. Even if someone wrongs you, you control how you choose to respond to that situation.

Trust me, sister. I know it's hard. I realize that our families can sometimes drive us up a wall. I realize that stress can be at an all time high. I realize that obligation and responsibility can seem overbearing at time. Hard doesn't mean impossible, though. Plus, I promise it gets easier with practice. I realize that sometimes, we have a bunch of crazy hormones running through our body and we get upset for no good reason at all. Even so...you're still in control of your overwhelm. If you want emotional freedom, you need to own your overwhelm.

Tip #8: Be patient
Realize this is a process. A process requires patience. Leveraging overwhelm does not happen overnight. Sometimes you'll get it right. Sometimes you won't. And, that's okay.

Tip #9: Disconnect from technology daily!
I won't tell you exactly how to do this, as it will be different for everyone. But, please, please, please, make sure that you are spending time away from your devices and technology. Also, consider turning off your push notifications. I personally do not get any push notifications. Not for emails. Not for social media. I've been practicing this for a long time now, and it's one of the best ways to decrease digital overwhelm. While you're at it, unsubscribe from mailing lists that don't serve your truth.

Tip #10: Seek Support
There are many ways to seek support, such as family, friends, coaches, programs, books, etc. Find a way that works for you and seek support!

I run several live programs every year for women. My next live programs are my Ramadan Mind-Body-Soul Online Retreat & my Glow From The Inside Out Monthly Support Group

If you'd like to get on the waiting lists for either of these upcoming live programs, please use my contact page to shoot me a message. Please include the program you'd like me to keep you in mind for, inshaAllah (Godwilling).

Did you benefit from this article? If so, please share it.

Leave a comment with some of your favorite tips when you get overwhelmed.